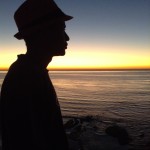 The nitty gritty details as a trader trainee will be outlined on my website. I'm so elated to share the account with you.
Date creation of the website from scratch 3rd november 2015
I will go back over the previous 2/3 months to give an account of the BEGINNING of my journey as a TRADER, in the fortnight (11/03/15 – 11/18/15). Stay tuned!
Starting off in august 2015
Enjoy the journey and live with passion! Tom.
If you like the post, feel free to share it