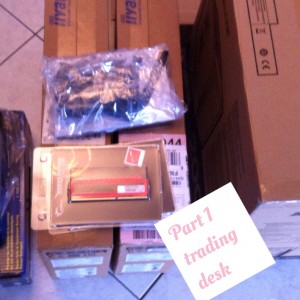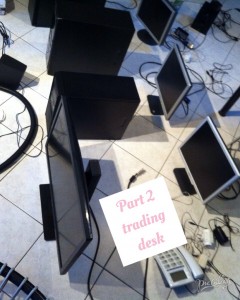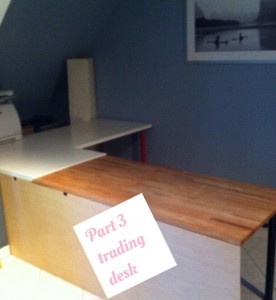 As part of my journey, I set up a new trading desk for scalping.
Hardware devices 
1 Backup internet provider. I tripled my internet provider! 3 provider(s)
2 Get 2 powerful PC to trade ( backup PC )
3 Get a dozen of screens for very different purposes. PRO trader do trade with multiple screens while scalping.
My "present" for my birthday :  set up  a new trading desk
My best birthday EVER !
I will pull it off .
I have burned the boat.
There is no turning back.
Nothing is holding me back.
I will post pictures as soon as the new trading desk is up and running.
Life is better EACH DAY. Every day. Someone asked me lately: what would you do with 10 millions dollar today?
My  answer: keep moving forward my journey as a trader … The only difference: with more
The only difference: with more mone,  I will speed up my journey.
If you like the post, feel free to share it