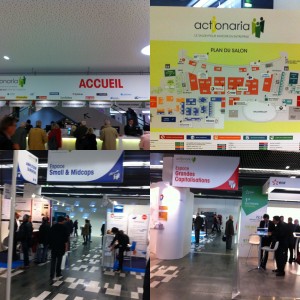 My 3rd tradeshow so far since my new life as a trader! I have learned 3 things:
Serendipity: you meet the right people in that kind of event if you have the right mindset.  You get what your beliefs are.
Trading : Hours of discussions with small/mid cap companies  CEO (sectors: biotech, medical…). Great lessons learned for upcoming trading.
Balance is key while walking around 10 hours in a row. I overlooked the quality of my health being. I was kind of foggy, at sea every now and then.
If you like the post, feel free to share it