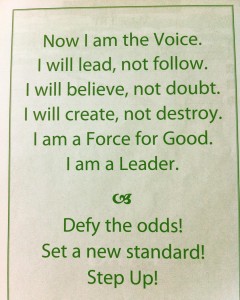 Tony Robbins'event UPW in 2014 (London). During 4 terrific days, my most inner beliefs and paradigm about what life means, had been changed very deeply. I set up a number of NLP's tools in my daily life.
Later, i got a very profound interest about financial markets. Again.
I was flabbergasted when i understood how mindset & beliefs were a key factor to trade successfully.
90% mindset 10 % technical.
I made up a powerful strategy to create the right kind of mindset to become the BEST VERSION of myself as a trader. My  Goals are now broken down :
Daily
10 days
Quaterly
Yearly
5 years
10 years
20 years
Lifetime goal
The day you want to reach your goal as much as you want to breathe, the whole game shifts. Forever.
If you like the post, feel free to share it