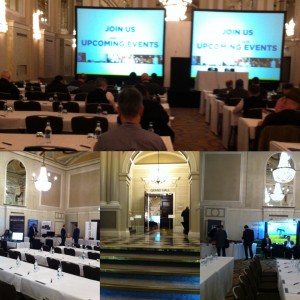 Traders Expo London DEC 2015
Hotel Grand Connaught Rooms
I am elated. This 4th tradeshow within 3 months helped me to grasp so many important Stuff as a trader.
The more you meet the right people, the more you can emulate success at the speed of light. After +400 hours of in-depth research in the world of trading, broker, hedge fund, an investment bank and prop. trading desk, I eventually understood what kind of role i want to play in the financial markets.
Lesson learned
You may be rip-off quickly out there if you don't do your DUE-DILIGENCE.
You may be crushed you don't fully understand what a trader lifestyle is.
You may be deluded if you do NOT who you are BEFORE you start a trader career
Ground preparation BEFORE trading
I attended a number of tradeshow(s)/exhibition(s), and it helped me to avoid so many pitfalls BEFORE starting my journey.
I created a personalised bootcamp training to fit in my new life as a trader
I got the support of my beloved one to become a great trader for the next decade
I cleaned up all the mess in my life to be ready for the next couple of years to trade at the top level
I am about to CELEBRATE the challenges we overcame since the last couple of years. Heading to Florida (US) for a road trip in 2016!
Tradeshow/Exhibition are a good start and an awesome way to make up your mind at the end of the day. NEVER isolate yourself while heading to your trader journey.
If you like the post, feel free to share it