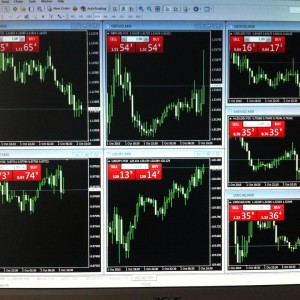 What happened the 17th september 2015
Metatrader MT4  set up.
I discovered the metatrader platform during a FED announcement (see economic calendar). I was like a child in "candy store" ( albeit candys = organic fruits for me). That day, i knew i would be a trader.
I've done lots of research about retail trader vs professional trader since. At the end of the day, tools are ONLY tools. Market makers may try you to get hooked with them. 98% retail trader fail because of these "tools" that turn trading into a video game.
Nevertheless, i could feel my heart beat because it was the 1st time. Great day!   Life is about mastery. Mastery is about working smartly 115.000 hours  20 years in a row, year in year out.
Lesson learned: tools do not make you an outstanding trader. Mastery does.
If you like the post, feel free to share it