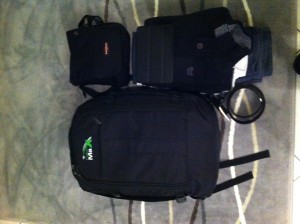 When you start off trading, you DON'T know what you DON'T know.
Therefore, keeping a very open-minded spirit the first year is the terrific way to shape your beliefs as a trader.
3 goals in mind while travelling in the UK.
goal 1 : be very open-minded while building up my world as a trader
goal 2 : meet some very interesting people. Opportunities don't just show up. We create them
goal 3 : get out of my comfort zone. Back home, set up tighter deadline in correlation with my overall experience in a 48h-business trip.
Many pros vs  few cons as long as you keep your expenses low while traveling as a trader trainee. The upside is unlimited and downside lies down to expenses and spending 72h outside your multi-trading-screens
If you like the post, feel free to share it