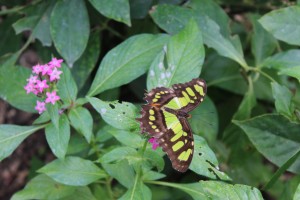 Most of us never become a "butterfly" in our lifetime. Why is that? We have been told to rely on external factors to gauge our success in life instead of internal ones. Self realisation demands sacrifice, tenacity and patience.
The toughest thing in life is a profound questioning of who you are as a person.  Yet, if you keep pushing hard enough, long enough, it will open up a new world of possibility.
The process to turn into a consistent and very profitable trader  is part of this uphill battle.  Your weaknesses are like deer in the headlights and you have got to grasp how to deal with it.  You face up your deepest fear.
However, once you say to life:
"give me your best shot", the magic will happen.
Keep moving forward, and once you pulled it off, the freedom and the joy wipe out all the hardships you have encountered in the past.
There is no point living if you don't push through to see how far you can grow and let the caterpillar in yourself die forever. The process is both elating and painful at times, but it's worth its weight in gold.
"We can not solve our problems with the same level of thinking that created them" A.Einstein
If you like the post, feel free to share it